Attic Treasures is home to some quite unusual objects. Here are a few of our latest finds.
Bludwine sign
If you're a Southerner of a certain age, you may remember the Budwine soft drink before production stopped in the mid-1990s, but did you know the name was originally Bludwine? We recently acquired this sign made before the 1921 name change. The cherry-flavored soft drink and syrups were first produced in Athens around 1906 and marketed for their health benefits. According to Wikipedia, the name was changed to Budwine because "while the quality of the drink could not be further improved, the name was able to be improved."
Charlie Williams' Pinecrest Lodge sign
Long-time Athenians will remember this sign from Charlie Williams' Pinecrest Lodge. The buffet-style eatery with its rustic stone buildings off Whitehall Road opened in 1929 and became a popular Athens institution for decades offering fried catfish, BBQ, seafood, and vegetables. It closed in 2004, and the land was sold to make way for a housing development.
African tribal art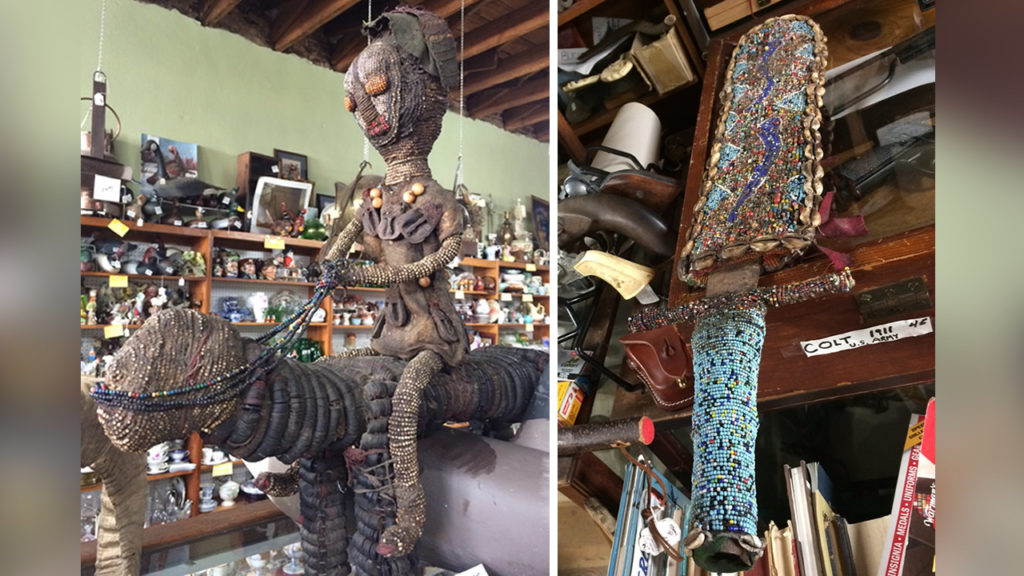 Aren't these African tribal art pieces wonderful? One is a man on a horse and the other is a knife in an incredibly intricate sheath decorated with beads and seashells.
Borneo Dyak tribe trophy skull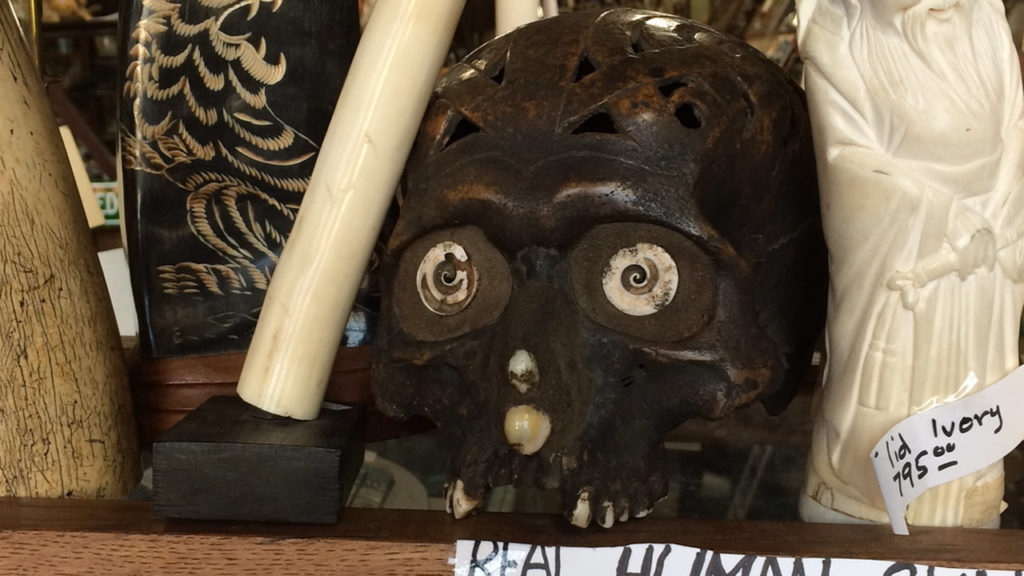 This isn't everyone's cup of tea, but it's a real human skull once used as a trophy by Borneo's Dayak tribe. The headhunters believed that taking and preserving skulls this way preserved the life force of the victim for the benefit of the tribe. The eyes are made of pieces of shell and the top of the skull has been carved into an intricate pattern.
Rare pistols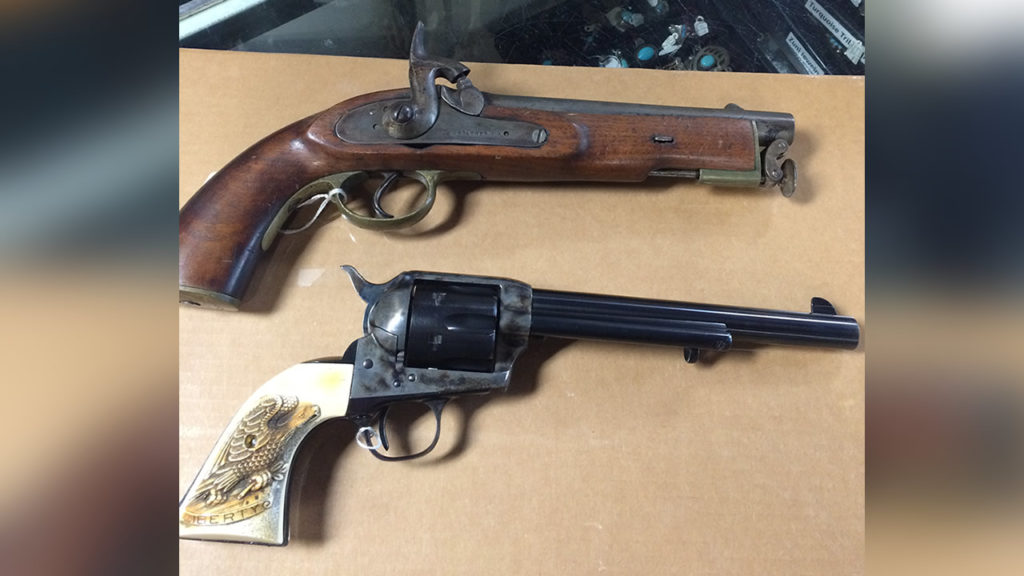 The top pistol in this picture is a rare Cook and Brother model from the Civil War era. The company was originally founded in New Orleans, but when the city fell to Union troops, the factory was hastily moved to Athens in 1863, where it turned out thousands of rifles for the Confederacy. You can find a historical marker where the factory once stood on Martin Luther King Parkway, south of East Broad Street in Athens.
The second pistol is an 1873 Colt Single Action. Nicknamed the "Peacemaker," the gun was popular with outlaws, lawmen, and ranchers, and you see it often in cowboy movies.